Mylapore Talk
11.9.2016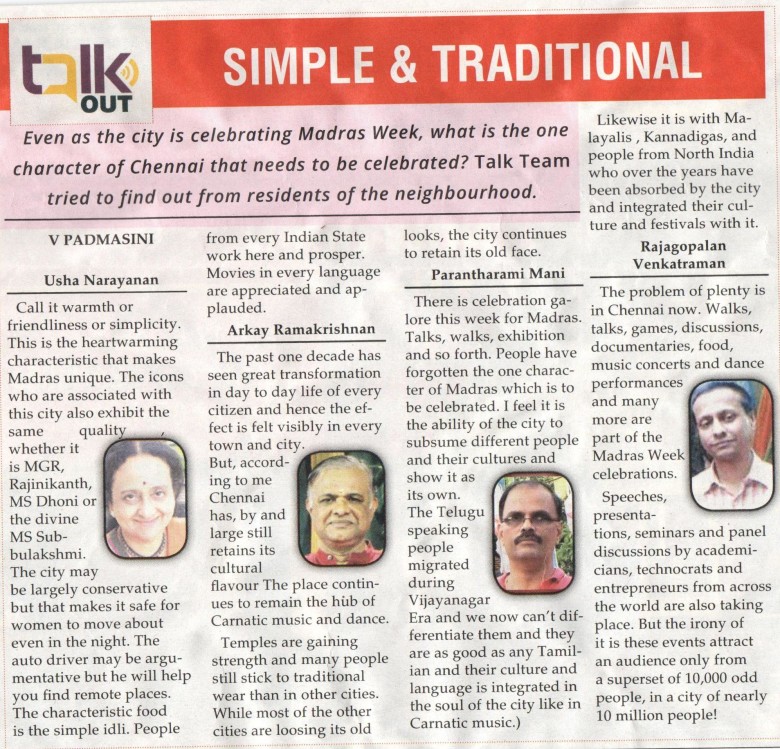 To bike or not to bike?
Despite the dangers, the number of two-wheeler riders on our city roads is on the increase. How could their safety be ensured? Read more...
Package tours, anyone?
Being part of a package tour can be fun, but not if you want to wander down crooked lanes or watch peacocks preen Read more...
All about dates
Julius Caesar declared January 1 to be the New Year in honour of Janus, the gatekeeper of heaven and earth. Read more...